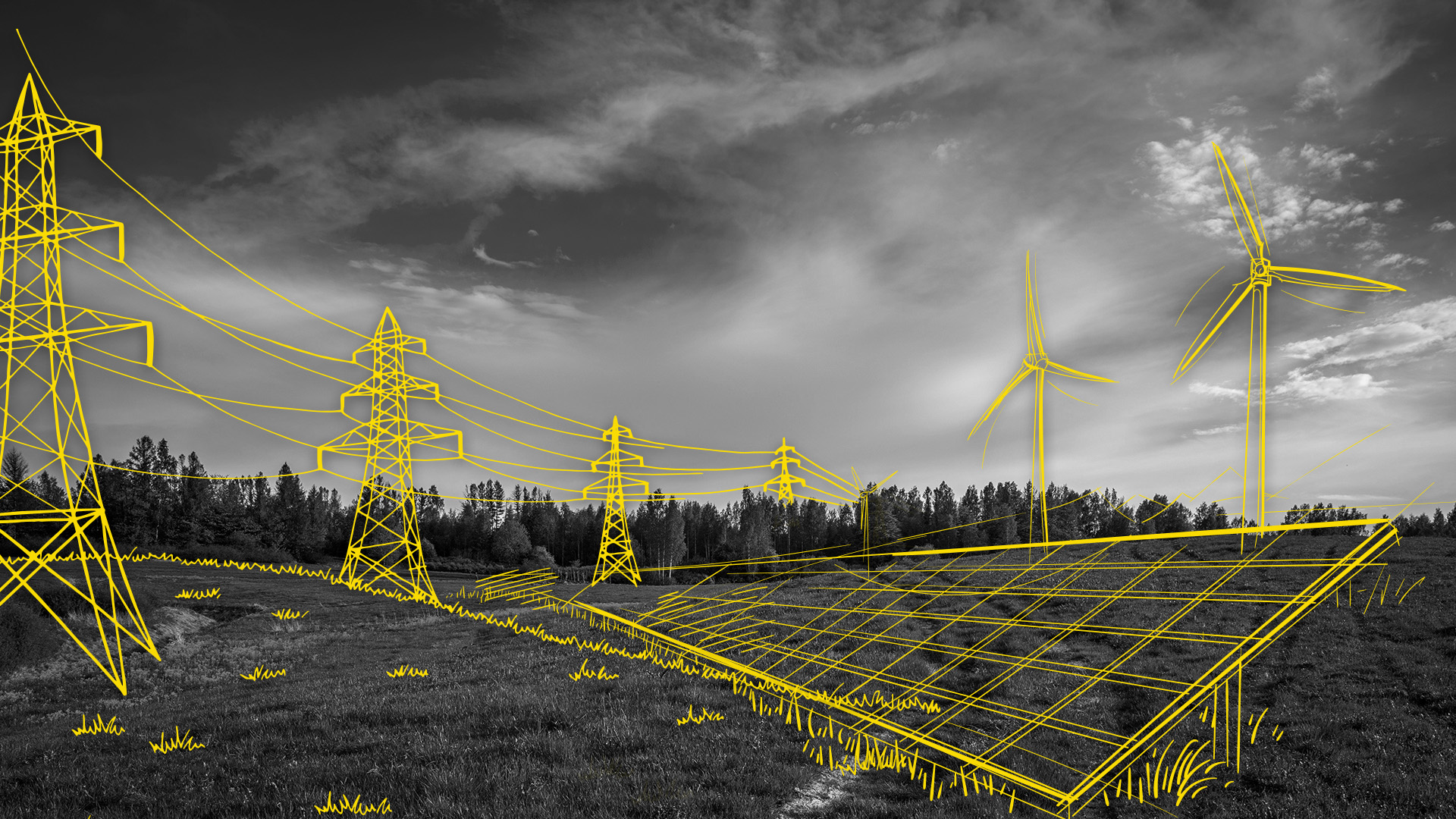 The Electrification of Europe – Where Do We Stand Today?
The electrification of Europe is indispensable to achieve the EU's 2050 climate goals of complete decarbonisation and a once-in-a-century opportunity to improve our lives. With electrification, we can count on clean energy sources enabling heating and transport technologies that don't pollute our environment. We will also have domestic production, which will guarantee our energy security.
The current energy crisis has made speeding up the electrification process more urgent than ever. It is the solution to the problem's root causes: limited supply, partially dependent on foreign powers.
What action should we be taking now to accelerate the process? We hear from our members, who explain how electrification will help overcome Europe's energy crisis.
AVERE
2022 has made it painstakingly clear: Europe needs to break away from its dependency on fossil fuels. Electric Vehicles can contribute greatly to this end, due to their theoretical ability to be run on 100% renewables, and their superior energy efficiency.
With the recently decided 2035 phase-out of ICE car registrations, Europe has made a major step in the right direction, and AVERE hopes that 2023 will be the year when the EU puts the enabling conditions for this change in place.
We look forward to an ambitious AFIR and EPBD to enable the convenient charging of EVs all across Europe, and to a strong Critical Raw Materials Act securing the materials needed for the transition. . This way, Europe will remain competitive in a global race to 100% EVs on the roads.
ECI
The copper industry in Europe is determined to follow an ambitious path to decarbonise its production processes. Electrification is key to allow the decarbonisation of energy-intensive industries.  Decision-makers must make sure that the energy crisis does not slow down the electrification of industry.  The EU must ensure the faster deployment of renewable generation to guarantee sufficient availability of fossil-free electricity at competitive prices.
Europe also needs secure access to the raw materials needed for electrification. Increasing quantities of copper and other metals are essential to electrify the economy and reach carbon neutrality by 2050. The proposal for a Critical Raw Materials Act will present an opportunity to remove some of the obstacles to expanding the sourcing of these strategic metals in Europe.
EHPA
The ongoing global energy crisis shows that it is time to step up the transition from fossil-based to carbon-neutral energy sources. Heat pumps, which offer an efficient and sustainable way to heat homes, replacing fossil fuel-based boilers, contribute significantly to energy efficiency and electrification.
The European Commission's REPowerEU plan proposes doubling heat pump sales over the next five years to help European families reduce their dependence on gas and lower their energy bills. This shift will require unprecedented levels of skills, manufacturing capacity, and cooperation.
With the proper EU policy support and national measures, the European heat pump sector can deliver on the REPowerEU targets and help electrify the heating and cooling sector. This will boost jobs, energy independence and climate action.  
Eurelectric 
The origin of the current crisis has a very simple answer. Europe must learn to cut gas, oil and coal imports and regain energy independence. That is why accelerating and scaling up our electrification efforts is more critical than ever. A range of European policy instruments, including technology, infrastructure planning, financing, digitalisation and customer empowerment, can enable and accelerate the transition to electricity.
Overcoming existing obstacles requires a broader, more integrated policy framework to accelerate electrification. Of course, every policy point needs to be on track, but it's even more important to do it holistically, with a clear strategy.
EuropeOn
2022 was the year when the energy crisis revealed Europe's dependency on imported fossil fuels. Electrification is the most sensible and readily-available answer to this and potential future crises. 
Many European citizens obviously agree: this year, electrical installers and contractors report that consumers massively turned to solar PV, heat pumps, e-mobility, energy management systems and more. EuropeOn is confident that we can keep this momentum in 2023 to carry on electrifying. We met a record-high demand for electrical installations in 2022, and we could go much faster if not slowed down by rising vacancies in our sector.
 This systemic hurdle calls for public and private sector stakeholders to ensure enough skilled professionals are available to carry out the necessary work. The Commission has announced 2023 will be the European Year of Skills. We look forward to concrete actions enabling our sector to deliver on the Green Deal objectives.
SmartEn
This past year, it was made painstakingly clear that electrification is essential to bring about the energy transition, overcoming the challenges of energy security and affordability.
This is possible if direct electrification is enabled by deploying renewables, also small-scale ones, and their cost-effective penetration in all end-use energy sectors through smart demand management solutions and energy storage facilities.
The Fit for 55 package, REPowerEU plan and the upcoming revision of the Electricity Market Design present a unique opportunity to define the key features of an efficient energy system based on electrification and on the contribution of flexible consumers and prosumers.
RGI
The Renewables Grid Initiative (RGI) is convinced that this decade is crucial for implementing measures capable of mitigating climate change and protecting and restoring nature and biodiversity. The war in Ukraine and the current energy crisis have created a greater urgency to reduce energy dependencies. 
We must accelerate and expand the deployment of renewables and focus on energy efficiency.
Europe must play a leading role in showcasing that it is technically possible and economically feasible to speed and scale up renewables deployment and integration by developing the necessary electricity grid infrastructure. Important policies are under revision, with the REPowerEU Plan and the EU Nature Restoration Law playing a central role.
It is essential that this fast-paced energy transition is tackled in parallel with the protection and restoration of nature and biodiversity and that we design and implement policies which enable a fair and just transition for all.
SolarPower Europe
Europe is experiencing an unprecedented energy crisis. We face an emergency situation of rising energy prices following Russia's invasion of Ukraine. We must end the EU's reliance on imported fossil fuels. It is time to turn to real solutions like renewable-based electrification. In most sectors, it is the most efficient way to decarbonise. 
In the transport sector, electric engines offer high efficiency and are becoming more affordable thanks to the declining price of batteries. Electric heating solutions such as heat pumps are also a highly efficient alternative to fossil fuels in the heating sector. The deployment of these solutions, together with renewables, especially distributed renewables, will be critical to ensure the decarbonisation of the sectors along the entire value chain and their integration in the grid.
WindEurope
Last year was something of a "polycrisis". COVID was still with us – causing more trade disruption. Russia invaded Ukraine – plunging the continent into a severe energy crisis. Electricity prices skyrocketed – threatening the competitiveness of Europe's industry. Energy poverty became a real threat to European households. In this polycrisis, the expansion of renewables is a matter of European security.  For the first time, the expansion of wind energy is "in the overriding public interest".With REPowerEU the European Union doubled down on competitive and domestic wind energy to deliver energy security. It will streamline permitting procedures.
2023 might become an even bigger year for EU energy policy. The EU will reform its electricity market design. They will revisit the Renewable Energy Directive. They will develop a new EU Raw Materials Act to strengthen Europe's clean-tech supply chains.. All of this will accelerate the energy transition to renewables and spur the electrification of Europe's economy.