#ElectrifyNow
To fulfil the European Green Deal's promise of climate-neutrality by 2050, we must deliver a radical transformation in the way we produce, consume, and distribute energy. This requires proven renewable technologies, smart grid development and supporting innovation.
To drive this transformation, the Electrification Alliance – a partnership between EuropeOn, AVERE, Eurelectric, the European Climate Foundation, the European Copper Institute, the European Heat Pump Association, the Renewables Grid Initiative, smartEn, SolarPower Europe, and WindEurope – has launched the #ElectrifyNow campaign.
#ElectrifyNow shows how direct electrification is the most cost-effective and reliable way to decarbonize the EU in less than three decades. Electrification will cut carbon emissions and protect our environment, as well as boost Europe's economies, and creating millions of new, sustainable jobs. The recovery and resilience packages submitted by EU Member States represent a once-in-a-century opportunity to invest in a greener, more resilient, more sustainable, and more competitive Europe.
Success stories
RENEWABLE ENERGY & ENERGY EFFICIENCY
Mobility
With Dreev, EDF is deploying its first V2G reversible charging points. A first in France: the company Hotravail, in Gironde, is hosting three charging points for electric vehicles, which can also supply the network if necessary.
The principle is to charge the vehicle's battery when there is little demand…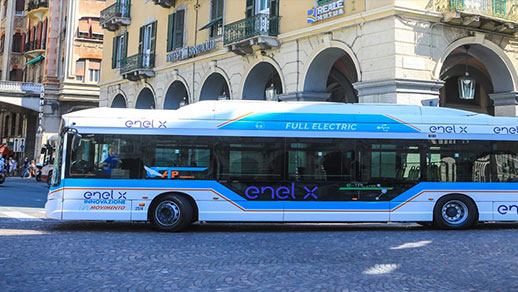 Enel X – E-bus service in Savona, Italy

For three days, from 16 to 18 July 2020, residents and tourists in Savona, Italy, were able to experience for themselves, free of charge, the comfort of sustainable public transport on board an IVECO BUS e-Way adorned with the purple logo of Enel X. The trial came about as part of the wider project to foster the transition towards electric public…
Jobs & Skills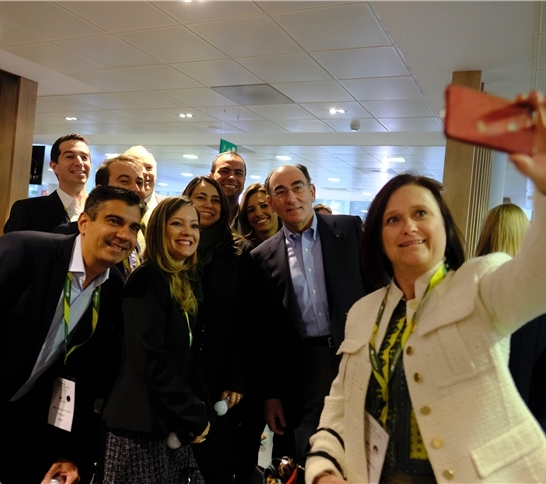 Ignacio Galán, President of Iberdrola, with a group of entrepreneurs during a training program
Launch of the Re-skilling 4 Employment programme to provide vocational training for 5 million people in the EU.
The initiative aims to have adults retrained and to create new jobs for one million European professionals by 2025 and five million by 2030. In its first year, R4E will start with pilot projects in Portugal, Spain and Sweden involving AstraZeneca, Iberdrola, Nestlé, SAP, Sonae, Telefónica and Volvo Group.
It will enhance human capital development as part of the European economic recovery, promote social inclusion and facilitate the transition to a greener and more digital economy