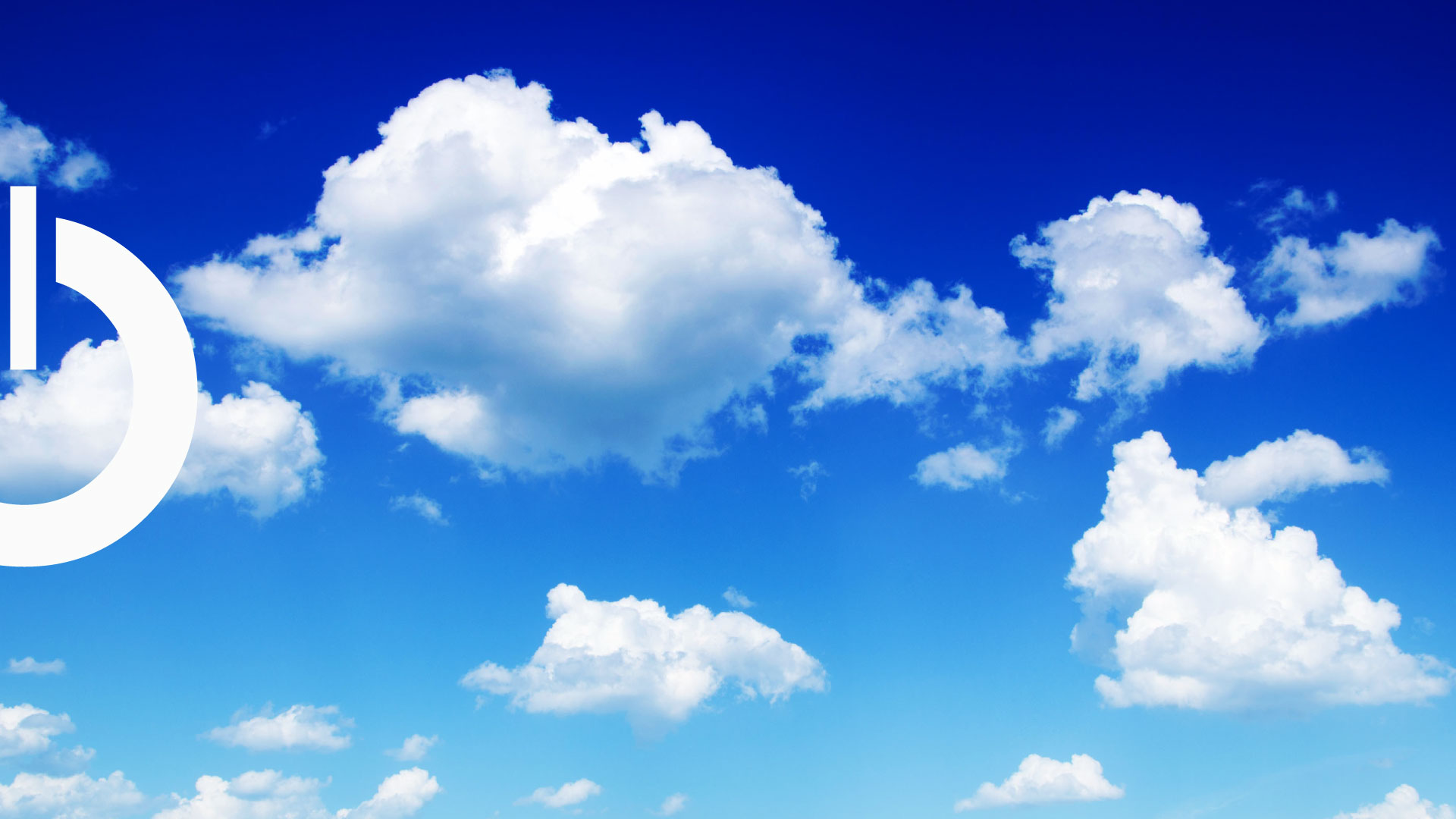 Electricity gets cleaner every year. And we know how to reach zero.
Electricity gets cleaner every year. And we know how to reach zero.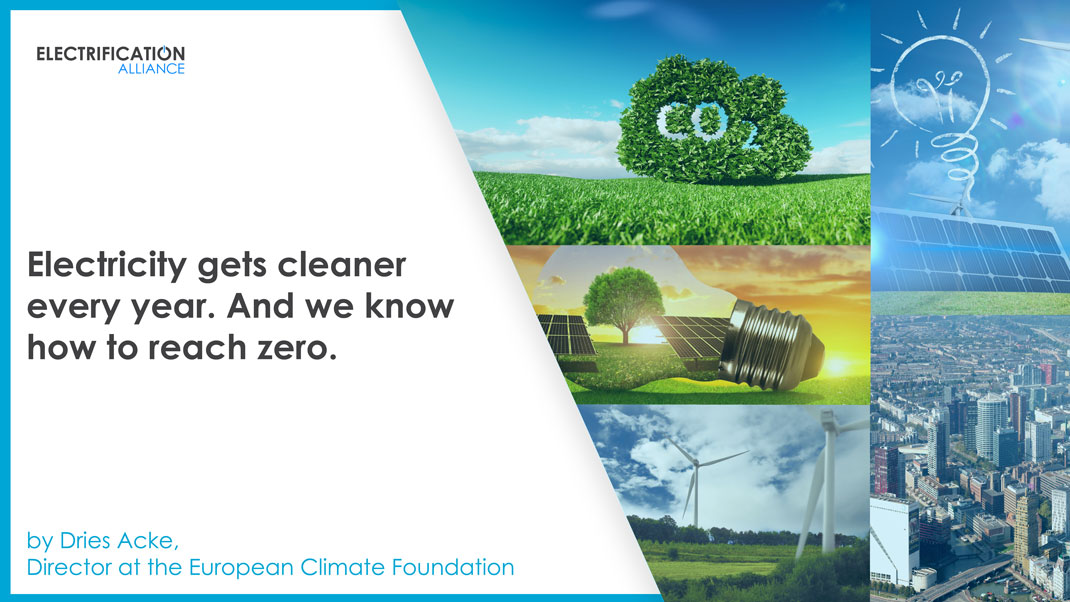 Oped by Dries Acke, Director at the European Climate Foundation
Yes, we get the question. Why is the European Climate Foundation part of the Electrification alliance? Do you like coal, gas, nuclear, incinerators?
The question is fair but doesn't grasp the dynamics of the transition. The electricity system is on a journey, with a clear direction, surrounded by strong policies and robust support from the industry.
The graph below explains it. Electricity got a lot cleaner in the last five years, and that trend will only accelerate as Member States are lining up to phasing out coal and lignite plants. The last in line is Romania – who would have guessed two years ago – committing to full coal exit by 2032 with a large chunk of its coal fleet closing by 2026 already.
Just imagine what this graph will look like by then, five years from now, when Spain, Italy, UK, Greece, Germany, The Netherlands and several other countries will have waived goodbye to their oldest and dirtiest coal plants. Will we hit below the symbolic 100gr CO2/KWh? I get ready to celebrate.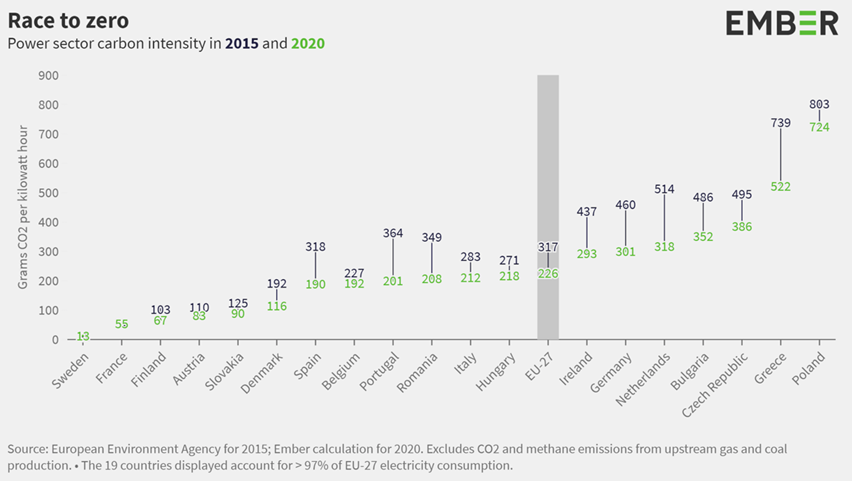 But that is not the end of the story. Reducing emissions is not enough. It is zero what the people and the planet need.
This is where Joe Biden and Fatih Birol come in. A new agenda was kicked-off in Washington last January and amplified in Paris by the International Energy Agency when publishing its Net Zero roadmap in May. Electricity in advanced economies must be zero carbon by 2035 if we are to keep on track for 1.5 degrees global warming.
This new milestone is more widely supported than you may think for the simple reason that it is implicit to many countries' pathway to Net Zero by mid-century. Some countries have stepped up and made this milestone an explicit policy goal. The Biden Administration was first, followed a few weeks ago by Canada (to be fair, it is still just a pledge in Trudeau's manifesto before winning the snap elections) and the United Kingdom followed last week. Prime Minister Johnson and Minster Sharma understood its economy needed hedging against volatile global gas prices which set the electricity price in the UK and other parts of Europe.
In a remarkable move from the European utility association Eurelectric, they too spoke about this ambition as implicit to the journey the sector is on. It is only a matter of time when other countries in Europe – hello Spain, Italy, Germany – join these champions.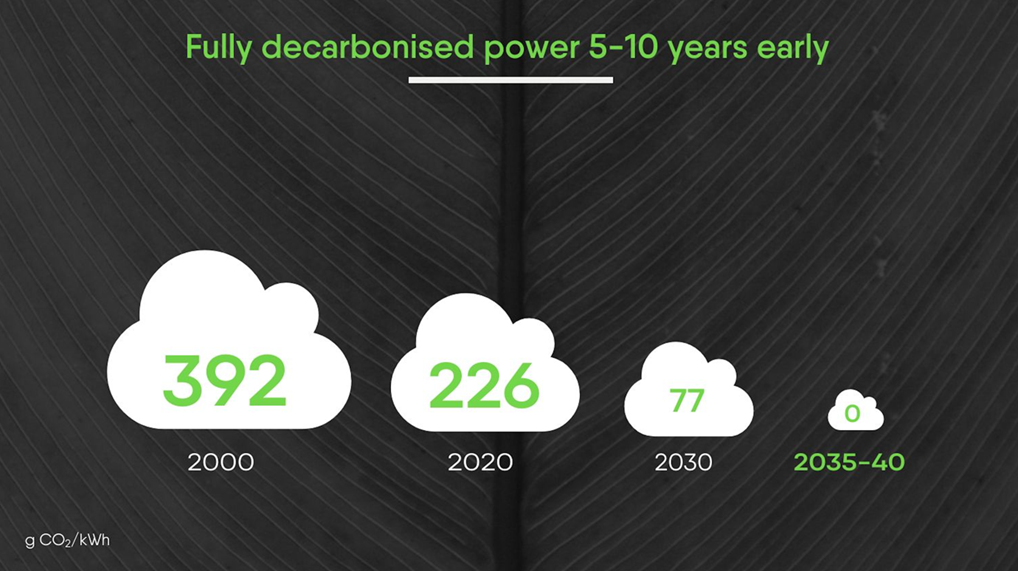 Obviously, the system will need some flexible thermal generation. It is likely a small fleet of peaker plants running on abated gas, renewable hydrogen or sustainable biomass will play a role. But make no mistake, the journey points towards solar, wind, batteries, storage and demand flexibility.
That is why the European Climate Foundation is part of the Electrification Alliance. Electricity gets cleaner every day. And we know how to reach zero in affordable and reliable ways. There is no other energy carrier – read: molecules and gases – that can even remotely make the same claim.