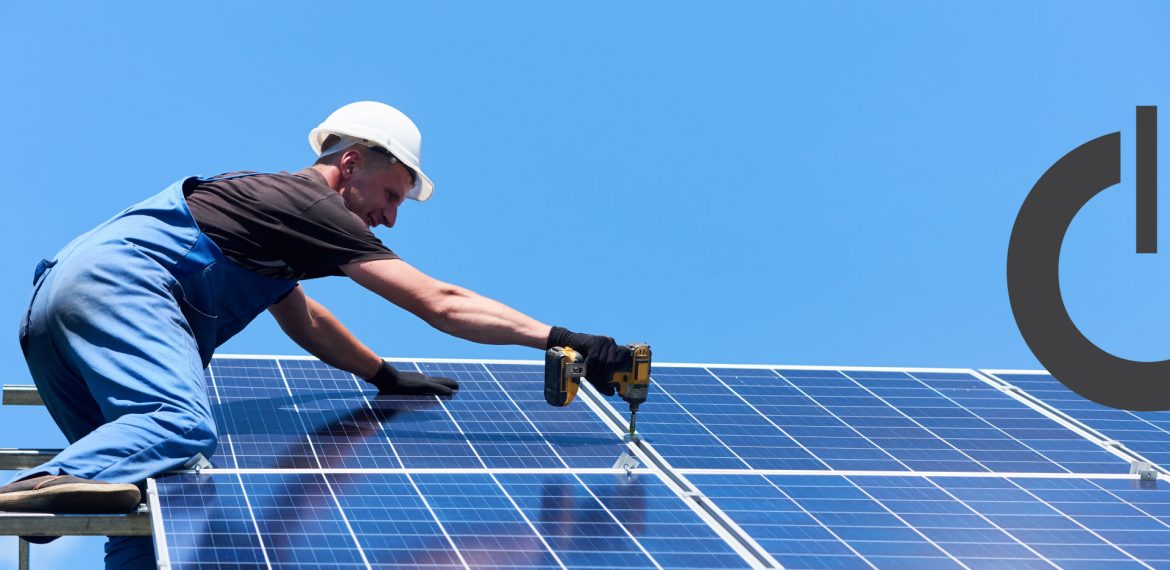 Solar will emerge from the Fit for 55 as one of the EU's primary energy sources
Solar will emerge from the Fit for 55 as one of the EU's primary energy sources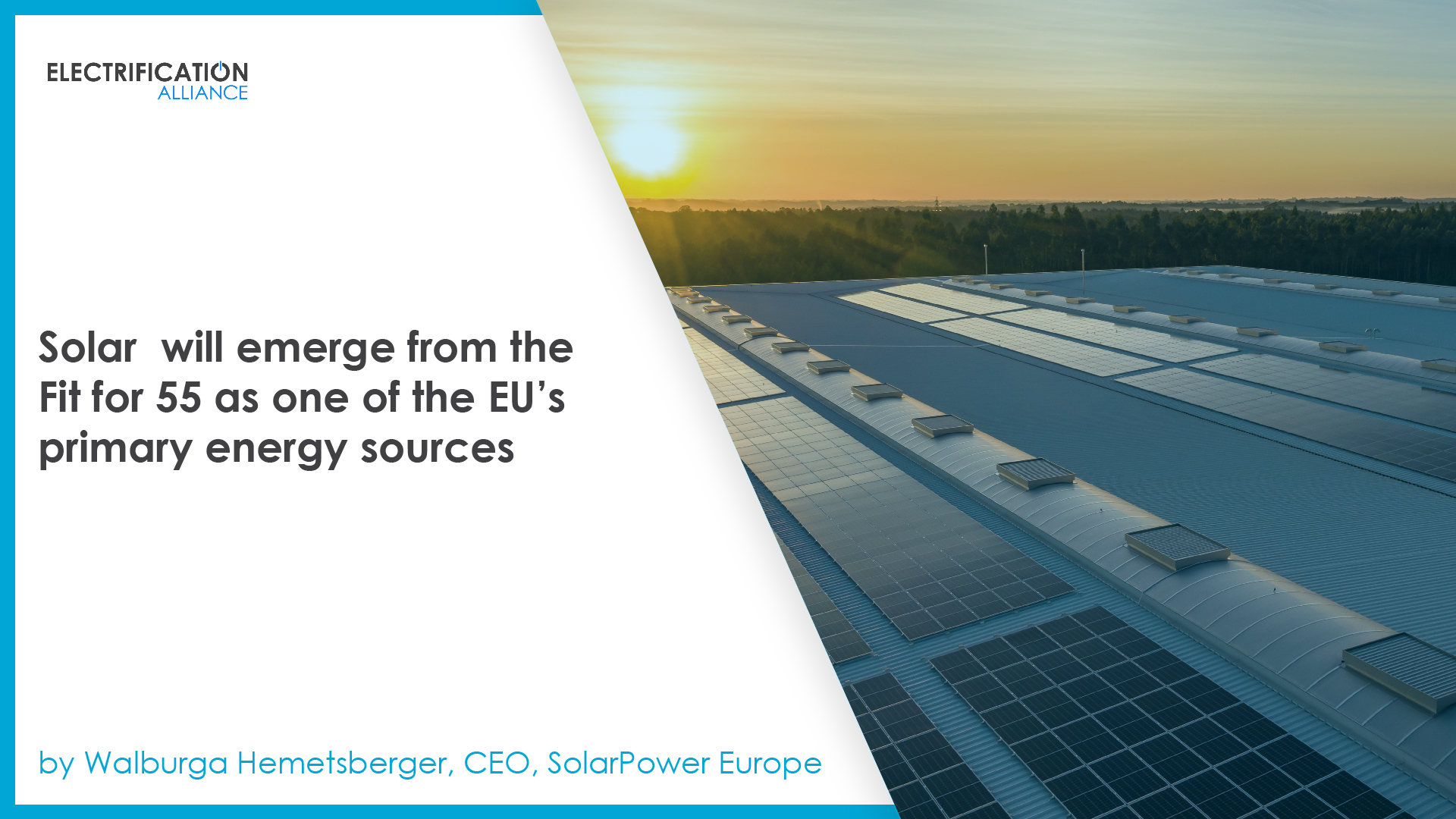 by Walburga Hemetsberger, CEO, SolarPower Europe
The EU's Fit for 55 package marks a watershed moment for Europe's solar energy sector. Once finalised, it will accelerate the deployment of solar capacity across the EU and drive the uptake of solar electricity in all end use sectors.
This is very exciting. Our own modelling shows that the European Commission's proposed target of 40% renewables by 2030 would correspond to 660GW of solar power installed by the end of this decade – representing 58GW installed each year. Thanks to the versatility of solar power and record-breaking cost reductions we can reach the target proposed by the European Commission.
However, the urgency of tackling anthropogenic climate change and the accelerating growth of solar across the EU means we must go further and faster. According to our own SolarPower Europe research with LUT University[1], a 45% renewables target is the most cost-efficient pathway to climate neutrality and would put the continent on track to deliver on the 1.5° Paris Agreement scenario. The proposed 40% renewables by 2030 target will not be sufficient to reach its Climate Law goal of 55% GHG emissions reduction by the end of the decade.
In short, the EU is moving in the right direction, but needs to be more ambitious.
Notwithstanding, the Renewable Energy Directive proposals reflect most of the solar industry's priorities. Requiring Member States to accelerate renewable-based electrification, removing barriers for private procurement of renewables, and announcing guidelines on facilitating Corporate Power Purchase Agreements are all very good news. So are the proposals on hydrogen, which ensure that only hydrogen produced from renewable electricity contributes to the EU's renewable energy targets. We have been particularly happy to see permitting addressed in the proposal and the decisive action taken by Commissioner Simson to publish EU guidance on reconciling permitting with environmental and local communities' interests.
However, if Europe wants to achieve its vision of climate neutrality it must increase its ambition on mainstreaming renewables in buildings and placing more focus on commercial and industrial renewable generation and storage. Initiatives such as indicative targets to drive renewable uptake in buildings and industry must be stepped-up and combined with facilitating measures such as the new provisions to strengthen the framework for private procurement of renewable energy.
Employing more on-site solar holds clear opportunities: it will directly contribute to meeting renewable energy targets, reduce consumer energy bills, create sustainable jobs, and increase the competitiveness of the EU private sector. To make this happen we need stronger action to remove disproportionate administrative barriers on mid-sized, self-consumption solar systems, and concrete measures to accelerate the deployment of solar PV on all buildings, both new and renovated. Exempting rooftop systems from construction permits and putting in place mandatory requirements to deploy solar and storage can unlock more than 680 TWh of renewable electricity – equal to 25% of EU electricity demand.
We are at a crucial moment in the fight against climate change and solar offers key solutions to combat it. We must not miss the opportunity to be ambitious and to electrify now with solar, delivering sustainable growth, jobs, and competitive energy.
The Electrification Alliance's event "ElectrifyNow: Which role for electrification in the Green Deal?" on the morning of November 17 presents the perfect fora to discuss the best policy approaches. Join top-level policy-makers, CEOs of leading energy companies in Europe and us and our partners in the Alliance to define the way we can Electrify Now!
[1] SolarPower 100% Renewable Europe study, with LUT University