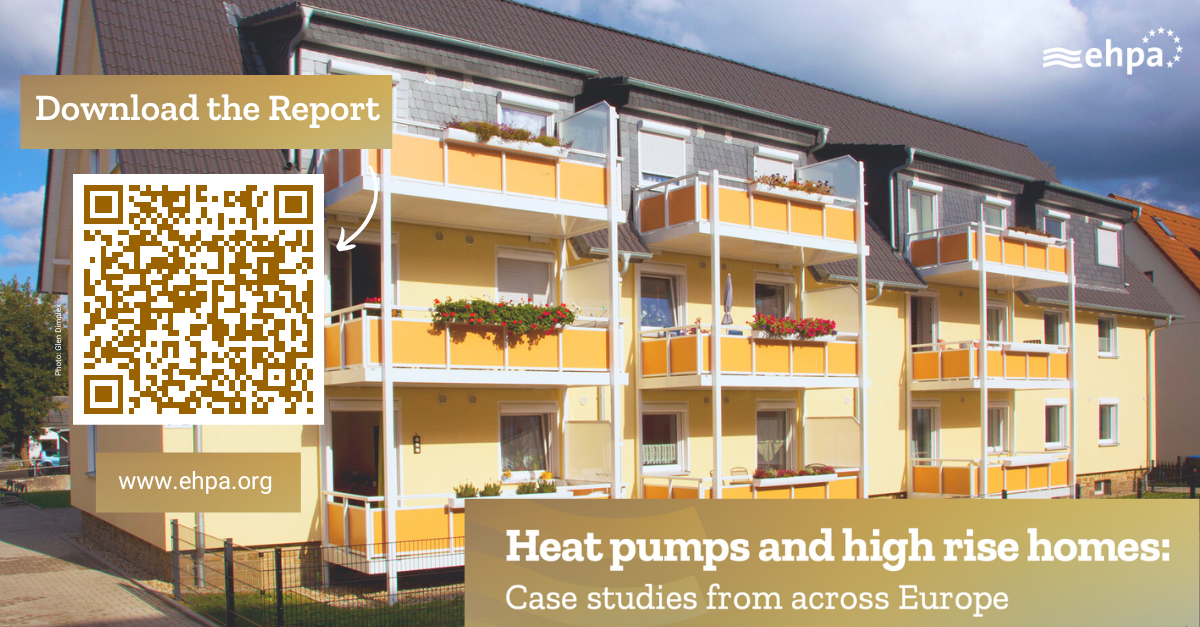 Clean heat up high: the apartment residents thriving with heat pumps
Clean heat up high: the apartment residents thriving with heat pumps
Across Europe, in apartment buildings big and small, new and old, people are enjoying the benefits of heat pumps, a new report coordinated by the European Heat Pump Association (EHPA) shows.
The case studies in the report come from countries from Ireland to Belgium to Germany. The stories told are of developers and project partners who share a vision of bringing clean heat to a high-rise building and helping it decarbonise. They tell of innovative sources of clean heating and cooling via heat pumps, from seawater to geothermal and the outside air. They feature project partners identifying the right type of bigger or smaller heat pump that would best work in the available space, even on the building roof!
From new building projects into which heat pumps were factored from the start to full, sustainable renovation of social housing, there is a wide range of examples.
The benefits are multiple: from huge energy bill savings to massive emissions reductions.
To build on this, the European Heat Pump Association (EHPA), which coordinated the report with member companies, urges national and local authorities to communicate clearly that heat pumps work for all applications and building types, including high rises, as this report shows!
It is also essential that the EU policy framework – the rules and regulations which impact heating and cooling choices – contains the right elements to support a large-scale heat pump rollout in all types of buildings and applications.  
To ensure the EU's heat pump targets are met, EHPA calls for long-term ambition on heat pumps to be spelt out by decision-makers. This should be reinforced through consistent policies.  It's also essential to boost skills and training, as well as R&D, and make clean heating the financially most attractive choice.
The report was presented at a one-hour webinar on 4 May 2023, organised by the European Heat Pump Association. Watch the webinar.